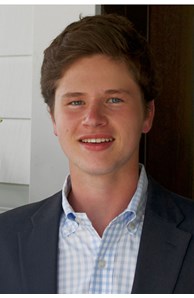 Sales Associate
Email
Phone

Market Hyde ParkOffice

2721 Erie Ave, Cincinnati, OH 45208-2103
More about Patrick Gunning
Buying a home is often the biggest purchase decision a person will make. For this reason, Patrick believes that integrity and commitment to excellence is key to a successful transaction. Patrick understands the value of asking critical questions and listening to the needs of customers to clearly understand what customers are seeking. His goal is to provide premier customer service and ensure a professional and reassuring experience.
In this day and age, communication comes in many different forms. It is important to know which form of communication to use and the appropriate times to contact customers. And Patrick intuitively knows which communication tools to use, and when to use them. Also, Patrick has a solid grasp on techniques that effectively utilize social media marketing to improve exposure. Such marketing will give a competitive edge to customers.
Patrick grew up on the east side of Cincinnati attending St. Xavier High School and later studying Finance at the University of Cincinnati. In his free time, Patrick enjoys crossfit, golfing, and skiing and spending time with his labrador retriever. He also enjoys spending time during the summer at Norris Lake in Tennessee.