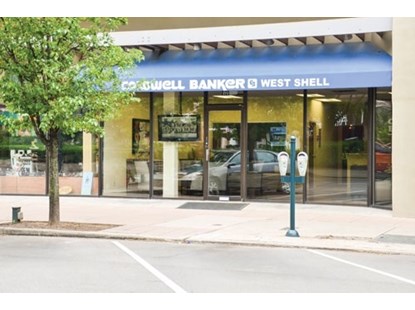 2721 Erie Ave

,

Cincinnati

,

OH

45208-2103
About Hyde Park
Welcome to the Hyde Park office!
Our office's listings
View all listings
3

Beds

3

Total Baths

2,633

Sq. Ft.
3

Beds

4

Total Baths

2,633

Sq. Ft.
2

Beds

2

Total Baths

1,863

Sq. Ft.
More about Hyde Park
Among the elite offices in the NRT constellation, the Hyde Park office has a per agent production level that is second to none. Our office averages over $100,000 in commission per agent, and thus been awarded the NRT Premier Office award. Hyde Park is the only office in the Midwest to have received this prestigious award. While maintaining an environment of success, friendship and collaboration that supports the city's top producing agents; we also have a nurturing legacy that routinely produces the company's "Rookie of the Year".
Our office resides over its four decade location on Hyde Park Square and takes advantage of its position amid the unique shops, galleries, and restaurants that make this one of the most sought-after communities in Greater Cincinnati. Known for "The Square," old and beautiful architecture, prestigious homes, grand renovations, lush parks, artistic flair, good schools and regional shopping centers, the Hyde Park area is one of the more desirable places in which to live.
Our agents are bright, hard working and are experienced in all areas of Greater Cincinnati. We represent buyers, sellers and builders throughout the Tristate, and look forward to serving you.
We are #1 in sales of homes located in Eastern Hamilton County
We are #1 in market share for the Cincinnati Multiple Listing Service's E-4 area, which encompasses Hyde Park, Mt Lookout, Columbia/Tusculum, the East End, Linwood, Oakley, Madisonville and Madison Place
We are #1 in market share for Hyde Park and Mt Lookout, out selling our nearest competitor by 70%
We are #1 in the Cincinnati Multiple Listing Service's E-01 area, which includes Downtown Cincinnati, Avondale, Clifton, Walnut Hills, Mt Adams and Mt Auburn
About the Manager, Bill Heckman
Starting right out of college, I am a thirty year veteran of the real estate industry. Throughout a varied career that started in sales and led to roles as a marketing director, land developer, broker/owner, investor and manager the unvarying principals that guide me have served well.
As District Manager of the Hyde Park, Metro Link and Ohio Indiana offices, I set high expectations and goals for our agents. My experience and understanding of this industry allows me to give thoughtful guidance and clarity.
I believe that positive-minded people can form enduring partnerships that pay rewarding dividends. Loyal, dedicated, good-natured, candid colleagues are necessary to create fulfilling environments.

I believe that lofty visions are more fun to strive for than ordinary objectives. And, when these visions are understood, the steps to success are clear.
I believe that remarkable customer service is buttressed by the simple things. Not cutting corners, thoughtfulness, sincerity, kindness and personal attention - these are the lasting virtues that make the true difference.
Awards

International President's Premier Office

Premier Office Silver Office