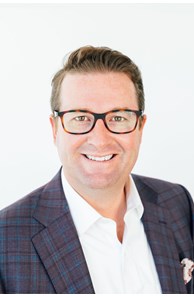 Sales Associate
Email
Phone
Team

Market Hyde ParkOffice

2721 Erie Ave, Cincinnati, OH 45208-2103

Market Northern KentuckyOffice

297 Buttermilk Pike, Fort Mitchell, KY 41017-2136
More about Scott Oyler
Co-Founder Oyler Hines | Chief Growth Officer | President of Existing Home Sales
The Person: Husband, Father, Creative Thinker, UC Bearcat Lover, Life Of The Party
The Resume: Scott is a 3rd generation realtor. His grandfather, Clark Oyler, co-founded Parchman and Oyler in 1949, which was later purchased by Coldwell Banker. His Dad, Steve Oyler, has been just as influential with close to 40 years of success in real estate. Scott's official start was in Commercial Real Estate with CB Richard Ellis (CBRE), and then he joined Coldwell Banker West Shell in 2011. He steadily grew his team, the Oyler Group to be the #1 Team in the Cincinnati Area Board of Realtors and #1 Team at Coldwell Banker Realty in 2020. Scott's performance has remained consistently top-notch as a residential real estate agent. His 11+ years of real estate experience have netted him career real estate sales exceeding $400 million and recognition as being in the top 1% of all Coldwell Banker Agents internationally. Talk to any of Scott's clients, and they will all tell you the same thing: professionalism, integrity, and commitment characterize Scott's approach with his customers.
The Good Stuff: A life-long resident of Cincinnati, Scott resides in Madeira with his wife, Kristen, twin daughters, Izzy and Gabby, and dogs Avo Poppy. He is a die-hard fan of the University of Cincinnati Bearcats and lives to spend time with his family and friends at the lake.
Humble Brags:
NRT #9 in Units Sold in the Nation
#88 Agent nationally in units sold, as published in The Wall Street Journal "Real Trends 1000"
Top 1% Coldwell Banker Agents Worldwide
#1 Team Cincinnati Area Board of Realtors 2020
#1 Team Coldwell Banker Realty 2020
Guest appearances on Fox19 Morning Show, Real Estate Expert
Co-author of #1 Amazon Best Seller in Real Estate Sales, "The Ultimate Guide To Buying and Selling Homes"