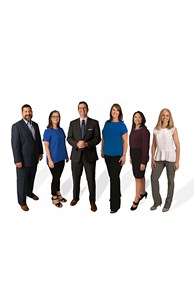 Email

info@oylergroup.com

Phone
Office

Hyde Park

2721 Erie Ave, Cincinnati, OH 45208-2103
Connect with the Team
Awards

International Society of Excellence Team
More about the Team
About the Oyler Group
 
The Oyler Group is a young, professional, and dynamic team of full time Real Estate agents. We pride ourselves in our forward thinking, out-of-the-box approach to real estate.
The Oyler Group's team approach means that we are nimble and responsive, ensuring our clients are always up to speed on market conditions. We use technology and social media proactively to efficiently and effectively assist our clients with their real estate needs.
Scott Oyler is a third generation realtor and Lead Agent of the Oyler Group. Scott joined Coldwell Banker West Shell after spending seven years with CB Richard Ellis (CBRE) specializing in the sale of multi-family investment properties. Scott is a life-long resident of Cincinnati and graduated from the University of Cincinnati and Oak Hills High School. He currently lives in Madeira with his wife, Kristen, and two twin daughters, Gabby and Izzy. Whether looking to sell your first home and "move up" or interested in buying a multi-family investment property… Scott has the experience and knowledge to guide you every step of the way.
Erin Fay is a Buyer's Specialist on the Oyler Group team, and has spent the last 7 years buying, renovating, and selling homes all over the Cincinnati area. Born and raised in Westwood, Erin is a graduate of Walnut Hills High School and Ohio University in Athens, Ohio. She spent 16 years in the customer service industry and in 2011 became a full-time real estate agent. Erin has spent time in many urban neighborhoods of Cincinnati and has the ability to assist a buyer in finding the right home that fits their personalized needs. Erin currently resides in Pleasant Ridge with her husband, Blake and son, Eli.
Laura Benza Wogen is a Buyer's Specialist on the Oyler Group team, and brings more than a decade of residential Real Estate experience. Born and raised in Cincinnati, Laura is a graduate of Indian Hills High School and Miami University. Laura received her Ohio Real Estate license in 2004 and has been moving full steam ahead since then. Laura works hard until her clients are happy, and success is when her clients are excited about their prospective new home. Laura currently lives in Madeira with her husband, Justin, their son Henry, and their dog Wally.
Kate Hepinstall is a Buyer's Specialist on the Oyler Group team. Kate is a second generation Realtor and our Downtown/OTR Specialist. Kate is a graduate of Toledo University with degrees in Marketing and Professional Sales. Although Kate is not a Cincinnati native, she has fallen in love with the city and the lifestyle it has to offer. Her friends call her the "things to do guru" as she is always attending local festivals, concerts, and sporting events. Ask Kate where to find the best happy hour, trivia night, or burger in town so you can make the most of your Downtown/OTR experience! Kate lives in Walnut Hills with her husband, Eric.
Heather Stallmeyer is the backbone of the Oyler Group. As the Team Manager & Closing Coordinator, Heather's knack for detail and organization makes her the perfect person to coordinate your real estate transactiom from contract to close. Heather graduated from Mercy High School and Miami University with a degree in Marketing. She spent quite a few years out of college working for a major local marketing firm before getting her real estate license and joining Coldwell Banker West Shell. Heather lives in Hyde Park with her husband, Ryan, and her kids, Max and Ava.
Communities We Serve
The Oyler Group has ties to many areas of Cincinnati, including but not limited to...
Madeira, Hyde Park, Mt. Lookout, Oakley, Columbia Tusculum, Westwood/Western Hills, OTR/Gateway Quarter/Central Business District, Prospect Hill/Mt. Auburn, Norwood, Clifton, Northside, Pleasant Ridge, Kenwood, Deer Park, Blue Ash, Delhi, Bridgetown, Mason, Deerfield Twp, West Chester, Liberty Twp, Loveland.
The Oyler Group Newsletter
Let us keep you updated on the latest Cincinnati real estate news and statistics. Sign up to receive our newsletter by clicking on the icon below.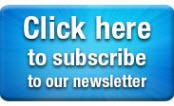 Client Testimonials
See what past clients had to say about the Oyler Group on Zillow and RealSatisfied.