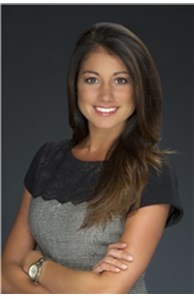 Branch Vice President
Email

ccavuto@cbpref.com

Phone
Office

Exton

390 Waterloo Blvd, Exton, PA 19341-2603
More about Corinne Heim
Corinne Heim is the district manager for the southcentral region of Coldwell Banker Preferred and Coldwell Banker Residential Brokerage in Central Pennsylvania. In this role she oversees the operations of the Exton, Blue Bell, Conshohocken, Wayne, Wyomissing and Lancaster offices.
Prior to her current position, she served as vice president of the Exton office. Corinne began her real estate sales career in 2005 after eight years in the telecommunications sales industry. As an affiliated agent, she was highly successful and was quickly noticed by company leadership. She incorporates financial success, recognition, personal business growth, increasing knowledge, a positive environment into the day-to-day activities of her management support.
She is an active member of the National Association of REALTORS®. Corinne received a bachelor's degree in marketing from West Chester University. She enjoys spending time outdoors with her husband and children.
My Philosophy
As a manager, I offer one-on-one business strategy sessions. I am interested in each agent's success and in offering support to help them reach their goals by understanding their motivation. Financial Success, recognition, personal business growth, increasing knowledge, and an energetic, positive environment are five essential elements that I incorporate into day-to-day activities.
Career Expertise
Multi-Million Dollar Real Estate Agent since 2005
Coldwell Banker Preferred "Circle of Excellence" - 2006
Coldwell Banker Preferred "Diamond Society" - 2006, 2007, 2008
Coldwell Banker Preferred "5 Star Referral Leader" 2009, 2010
Member of the National Association of Realtors - 2005 through Present
Coldwell Banker Preferred Director of Recruiting 2008
Coldwell Banker Preferred Manager Award for Greatest Growth 2010
Coldwell Banker Preferred President's Cup Award 2013
Prior to real estate, spent eight years in the competitive and demanding telecommunications sales industry
Held varying managerial positions while in the telecommunications industry, including Director of Sales for a nationwide company
Successes in telecommunications came from building sales team from the ground up and leading each one to become one of the top teams in the company.
Education and Achievements
Awarded Bachelor of Science (BS) in Marketing from West Chester University - 1998
Professional sales training from Allegiance Telecom and Qwest Communications - 1998, 2001 -
Involved in The Mike Ferry One-on-One Coaching Program - 2007, 2008