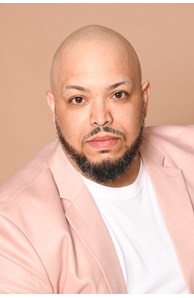 Sales Associate
Email
Phone

Market WyomissingOffice

975 Berkshire Blvd, Wyomissing, PA 19610
He is motivated by helping individuals understand the complexities of real estate, like the details of a mortgage, and what interest rates really mean.
More about Alex Jackson
Meet Alex!
Alex Jackson epitomizes hard work, integrity and energy. With an extensive background in sales, Alex works all aspects of the real estate industry representing the buyers, sellers and investors in the residential market. Bringing both commitment and fun to his interactions with clients, Alex prides himself on his honesty and straightforward mentality coupled with a dash of humor. He listens and interprets his clients' needs and has built his work ethic and reputation on this foundation. Alex's keen negotiating skills and finesse at digital marketing are incomparable assets as he serves the Reading, PA, area with a focus on first-time home buyers.
Effective marketing is essential to securing top return on investment and a smooth close. When assisting clients, Alex implements a comprehensive strategy based on real-time data and each client's unique wants, needs and budget. He finds buyers their dream home through targeted property analysis, community connections and Coldwell Banker Realty's powerful technologies.
To give sellers a competitive edge, professional digital and print media draw in the largest possible buyer pool. Thoughtful staging, accurate pricing and results-driven negotiation all minimize days on the market while maximizing profit. To ease their clients' stress, Alex keeps the lines of communication open from start to close while managing all paperwork and timelines.
As a single father to four kids with two cats to wrangle as well, Alex reacts to all situations with affable aplomb. He is very much a people person, happy to socialize and share a "dad joke" with his clients while maintaining a mature business profile. A superstar in the industry and a superhero to his children, Alex "Action" Jackson is grounded in the knowledge that everyone deserves a chance to experience the pride of home ownership and to feel part of a community. Give him a call if you're ready to make a move in the Reading area!