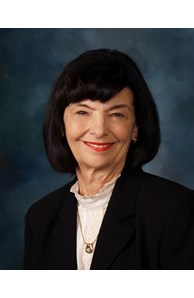 Sales Associate
Email

SPladson@cbburnet.com

Phone
Office
Connect with Sue
Awards

International President's Circle
More about Sue Pladson
BIOGRAPHY


With 34 years of experience in the St. Cloud area real estate market, Sue Pladson offers sellers and buyers unsurpassed knowledge, commitment and standard of care. Whether the property is modest or multi-million-dollar, Sue provides the highest level of personal attention, dedication and service. She has extensive experience in the full range of residential properties throughout St. Cloud, from single family homes to town homes and lots. As a native of St. Cloud with exceptional area knowledge, Sue provides complete up to date information on current market conditions using the latest technology, provides counsel to assist you in the decision making process, and minimizes the worry and any inconveniences to make your buying or selling experience smooth and enjoyable from beginning to end.
Please call Sue at 320-240-3360 or 320-267-0124, or email Sue. Visit www.cbburnet.com/suepladson for all your real estate needs.
Awards And Accomplishments


34 years of real estate experience
Over 447 million in sold production
Native of St. Cloud with exceptional area knowledge
1992 St. Cloud Chamber of Commerce Small Business Person of the Year
Past Member of Liberty Savings Bank Board of Directors
2006-2009 Member of St. Cloud Area Association of Realtors MLS Board of Directors
2008 Distinguished Service Award of St. Cloud Area Association of Realtors
2011 Recipient of Prudential's Legend Award - 15 years of receiving Prudential's Chairman's Circle Award
Prudential Chairman's Circle 1994-2008, 2011 (top 1%-3% of over 64,000 Prudential agents nationwide)
Prudential President's Circle 2009 + 2010 (top 3%-6% of over 64,000 Prudential agents nationwide)
Prudential Leading Edge 2012 (top 7% of Prudential agents nationwide)
Top 3% of all Coldwell Banker Burnet's 42,000 Sales Associates for the fourth quarter of 2013
2014 - Coldwell Banker Burnet International President's Circle
2015 - President's Elite Award
2016 - International President's Circle Award
2017 - St. Cloud Tech Distinguished Alumni Award
2017 - International President's Circle Award Coldwell Banker Burnet
Member of the St. Cloud Area Association of Realtors
Member of the Minnesota Association of Realtors
Member of the National Association of Realtors
Married for 47 years with 2 children and 6 grandchildren
Graduated from St. Cloud Tech High School and St. Cloud School of Business

TESTIMONIALS
"Sue is very knowledgeable and helpful. She is always available via text/email with very quick responses. We had many open houses and she would always get back with feedback after open houses and showings. 06/15/18 - user 49079070
"Sue is a relentless worker for both buyers and sellers of homes. She has a good understanding of the local marketplace. Her ability to navigate through issues is remarkable. She has excellent negotiation skills and a keen ability to handle challenging situations." 10/24/2017 - user 6084608
"Sue did a fantastic job selling our home in less than 1 day! One of the reasons we were so happy with her is the fast and accurate communication she provides. I would 100% recommend Sue Pladson." 10/3/2017 - user 4526208
"We found our house before coming to Sue for advice. It was an older home with lots of charm, but we had some concerns about its age. She listened to our concerns, helped us understand the local market, and negotiated a fair price for the house. We had little to no experience in negotiating this sort of purchase - Sue's help was invaluable to us. She's knowledgeable, organized, professional, honest, and a joy to work with. She's also quick to respond by phone, text, or email. She took great care of us. I highly recommend Sue!" 3/1/2017 - zuser20140530214311988
"Highly experienced, knowledgeable and responsive in every way. She did outstanding work with us on the sale of our home. We would recommend her without reservation, espcially for higher value homes. 1/4/2017 - hbauerly@gmail.com
"We have bought and sold several homes with Sue as our real estate representative. We have always found her most attentive, knowledgeable, dedicated and focused in our best interests. We would not hesitate to recommend her to all of our family and friends." 11/1/2016 - winecellar2@comcast.net
"We had an unusual house to sell. It took two years and during that time we had two buyers make offers, which we accepted, and then back out. Sue was patient through the whole ordeal. She is also very hard working. The first realtor we had made the comment that he didn't think open houses were worth the time. Sue had many opens for our house and that is how we eventually got the person that bought our house! We give her our highest recommendation! 7/14/16 - luannejohnson@comcast.net
"Sue was great to work with. Sue is very knowledgeable, professional and friendly. Her expertise, skill, and experience facilitated the sale of the house and closing in six weeks. Thank you Sue! 11/12/15 - KWppnt
"Sue was instrumental in taking us through the purchase process. We are very thankful to her. From initial showing, through inspection and repair, through bargaining on price, and dealing with setting up closing she was always available and clear in describing the process at the various stages of our purchase journey. Sandy and I would recommend her most highly." 9/14/2015 - mkgarrity
"Sue is an expert in the real estate business and knows the market very well. She did an awesome job for us from start to finish when listing our property for sale. She took beautiful photos for marketing online and provided prompt feedback after showings. The thing we appreciated the most about Sue was her availability and immediate feedback to any question or concern we had, whether by phone or email. We highly recommend Sue!" 05/28/2015 – dgidland
"It was a real pleasure to work with Sue on helping me sell my mother's house. She had very helpful ideas on how to prepare the house for sale and was able to recommend services to help take care of any tasks that came up. I would highly recommend her to anyone in need of a realtor." 5/27/2015 - kfmelich
"Sue was so nice to work with. I would send her an email at 7 in the morning or 10 at night and she would answer within 2 minutes 9 out of 10 times. She kept us informed from start to finish. 07/20/2014 – user8219095
"I'm impressed with Sue. She continuously kept us informed during the entire process even when the slightest changes were made. She was also available during all hours. She drove the title company to complete the closing promptly and accurately. Our sale was a small one, yet she treated us like we were her only client. 8/4/2014 – scott9659
"Sue is exceptional, experienced, attentive and always available. We had left the area on short notice moving to new professional employment. We were confident that Sue would handle everything with regard to selling our home and she did. I could not be more positive about the process, service, and person. Clearly an over-achiever! 07/23/2014 – pzm0015
"Sue worked hard to sell our home and we recommend her highly. We listed our home with her in mid-October 2013 and it sold within 90 days. This occurred during one of the harshest winters in MN history when most home buyers weren't actively looking for a house. She conducted numerous open houses, often showed the house herself, and worked with other realtors to show the house. She was an excellent communicator and always kept us informed and up-to-date. The offer we accepted was within five percent of the asking price and her advice with purchase offers and transition was most valuable. The closing went very smoothly. When asked about the sale, I said Sue was doing an excellent job and we would recommend her with no hesitation. Thanks, Sue." 04/01/2014 - alanjhmn


"I have bought & sold over 15 properties in the last 3 years and Sue is far and above any Realtor I have ever used. Don't make a mistake dealing with a new or under experienced Realtor, there is a reason Sue is so highly rated. She gets the job done!" 10/07/2013 – dwgraves0
"We had a high end home in a rural area that we knew would be difficult to sell in a sluggish market. Sue came out personally to our house to make an assessment of our house and property. She was so pleasant and extremely thorough at that first meeting. She then sent us a portfolio of her analysis of our house and property which was organized and very professional. A massive but targeted marketing campaign was started for our house. We were anxious to sell our house so that we could move on to the next chapter of our life. Sue was there for us both as a seller's agent and as an emotional support guide. It is very stressful to sell a house. Appointments for showings were very well organized. If we had questions, we could always reach her through email or a phone call. She always returned emails or phone calls promptly. She would even email or call again if she didn't get a response from us to make sure we received the message. Once an offer was made, Sue guided us through every step until the closing. She is very detail oriented. She follows through until the very end. If there were any glitches, she took care of them. If anyone in the St. Cloud area were to sell or buy a house, I would highly recommend Sue because I know that she would personalize things for each family and why settle for less." 11/04/2013 – user4439791


"Sue is extremely knowledgeable and professional. She is mindful of all details of the sale and follows up on any loose ends. We vacated our home prior to sale and Sue went the extra mile to make sure the house stayed in excellent condition. She recommended vendors to provide the services we needed. This would have been difficult from 1,000 miles away. We were very pleased with the attention we received and the overall process." 07/30/2013 – user2447488
"Sue Pladson was AWESOME!!! She did an extensive and comprehensive market analysis and sold our home in less than a month. I was abroad when this happened and Sue conducted all negotiations via email. Sue is AWESOME!!" 07/02/2014 - crisbudzynski
"Sue was fantastic in my housing purchase. We worked together over 4 years to find the 'right' house, and I couldn't be more pleased. She went out of her way to get information, very prompt at responding to questions and getting information on new listings, and her expertise in real estate really showed. A truly honest, professional person in every means. I couldn't be happier with the home, and the level of service she provided. Top notch in every way, clearly went above and beyond. I would recommend her to everyone. Thanks so much Sue!!" 07/17/2013 – user7806765


"We were very, very pleased with the professional services we received from Sue for finding a home to purchase. We were from out of state (3 time zone differences) and she was very accessible. Our trip to MN was only 1 week and Sue scheduled the houses and met our criteria. We were able to make an offer, have the inspection done, and take care of everything in that week. Sue is very knowledgeable about all aspects of purchasing a home. 06/27/2014 – dfenlason9 "Sue did a wonderful job representing us and our home while it was on the market and through the closing. She worked very hard to advocate for the sale of our home during negotiations and ensured that we were kept informed of every step along the way. We would recommend Sue to anyone looking to buy or sell real estate in the St. Cloud area, and feel that you would be completely satisfied knowing that you have such an experienced and compassionate realtor representing you." 05/08/2013 – user7476006
"Sue is so professional and knowledgeable. She made the process of selling so easy. Every step of the way she knew what to do, who to contact, and followed up to make sure it was done correctly. She was so easy and efficient to work with. I highly recommend her for a listing/buying agent." 10/03/2013 – user71446579
"We had the best experience with Sue. She has such incredible knowledge, responses to our questions w/in seconds. Sue Pladson wasn't just a realtor, she is our friend that we trusted through this process of selling, buying and building. She is so trusted and kind." 08/09/2013 – user13926104


"Sue Pladson was highly knowledgeable about every aspect of the sale process, including negotiation skills in the current real estate market. She responded to our phone calls and emails within minutes! Both my husband and I found her very professional, highly effective, and courteous. I valued her advice at every step of the process." 12/05/2013 – Marya Dwyer "When we were looking for a home, we had friends who recommended Sue. In the past, we haven't had great experiences with realtors so we were a bit reluctant. We were pleasantly surprised with our experience with Sue. She was very open and honest with us about everything. We didn't feel rushed or pressured. She knew details about every aspect of St. Cloud and its surrounding areas. When we finally made an offer, she helped us follow through the process until we closed on the house. She even helped us with resources after we closed on the house. We were very happy with this process because of her. We were able to find our dream home because of her. She listened to our needs and more than exceeded our expectations." 05/12/2013 - Mntwins
"Sue has all the qualities a seller would want. She finds qualified buyers for your home. She is able to sell your home in a quicker time frame than other agents. She knows the market so thoroughly that she will price your home competitively to sell. She is very detail oriented so she will help make suggestions on how to increase the property value of your home before you sell. She is hands-on with paperwork, inspections, and follows through with the process until the final settlement. She is a master at negotiating deals with buyers. You could ask for anyone better than her!" 05/12/2013 – Mnmom02
View My Website


Areas of Expertise
Coldwell Banker Burnet sales associates deliver a true one-stop-shopping experience for home buyers and sellers. These services include the professional coordination of the home search, property marketing, negotiation of purchase or sale, and coordination of closing details. We also offer home financing through Guaranteed Rate Affinity, title insurance and closing through Burnet Title, rental services, and the services of NRT Insurance, and Burnet Relocation. Customers can also access Concierge services through the Home Resource Center.Community Involvement
At Coldwell Banker Burnet, we believe in giving back to the communities we serve. This starts with the activities of every individual in our organization. Whether it is coaching youth sports, delivering meals, or supporting the local food shelf, it enhances the quality of life for those in need. We also have formalized community outreach through the Coldwell Banker Burnet Foundation where our mission is to Support housing-related needs of people, at all stages of life, in the communities we serve.