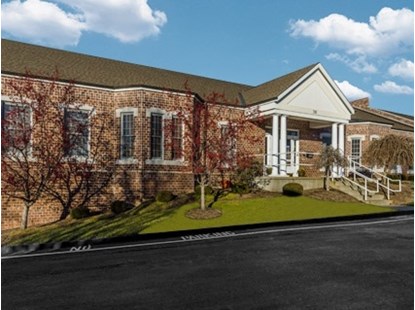 285 Clarkson

,

Ballwin

,

MO

63011
More about Chesterfield / Wildwood
The leader in St. Louis & Beyond!
Coldwell Banker Realty - Gundaker is St. Louis' #1 real estate company and will show you why you should expect more from us. We serve the entire greater Saint Louis real estate market with the strong local traditions of Gundaker and the global connections of Coldwell Banker. We pride ourselves in quality service support to our agents and clients through the use of unparalleled marketing, contract management, high-end technology, and on-site performance. We have a secure, web-based transaction management platform (HomeBase) so that agents, buyers, sellers, and others can work on the closing process online. Another step in our mission to provide the greater St. Louis area real estate the best of the best in service, cutting-edge technology, marketing, and successful sales. In an information age where the consumer wants it now, we are providing the facts they need in the fastest time frame possible. The culture of our office is to maintain a superior level of support for our agents so that they can give superior service and guidance to their clients. We also offer our clientele in-house services from Guaranteed Rate Affinity and US Title ensuring you a smooth transaction. We appreciate your business and pledge to do everything we can to ensure your satisfaction!
Serving Our Community
At Coldwell Banker Realty - Gundaker, we know your neighborhood and support our community. The Coldwell Banker Realty - Gundaker Chesterfield/Wildwood office works hard to support local community groups including The Ronald McDonald House of St. Louis, Circle of Concern, Arthritis Foundation, Muscular Dystrophy Association, Chesterfield Athletic Association, and Saint Louis County Parks
Global Connections, Local Traditions
When you are ready to sell your home or need a buyer's agent, you deserve the best. At Coldwell Banker Realty - Gundaker, we provide the strong national support of the Coldwell Banker Brand, with the best in local knowledge and strength in the greater Saint Louis area - Gundaker. Whether you are moving across town or relocating across the country - call us and feel right at home - wherever home might be!
Careers in Real Estate:
New Beginnings: Are you considering a career in real estate? Let Coldwell Banker Realty - Gundaker get you started. We do more than just help you get your license. By design, our programs get new agents up and running FAST, while helping you provide buyers and sellers with first-class customer service.
Continuing Sagas: Build your career and business with help from our nationally-recognized continuing education programs. The Coldwell Banker Gundaker Training Center provides ongoing continuing education opportunities. The best speakers in the industry educate you on building your business at our monthly sales rally. Weekly office sales meetings keep our associates up to date with the latest cutting edge tools and programs available.
Make one more stop at Guaranteed Rate Affinity mortgage. Then go home!
Did your mouse find a house? Call Laura Strawbridge (314) 824-1508 and get your loan decision same day guaranteed. Coldwell Banker Realty - Gundaker and Guaranteed Rate Affinity mortgage have all you need under one roof!
Awards

International Diamond Society Office