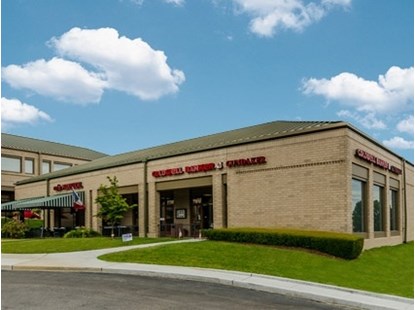 421 S Kirkwood Rd

,

Kirkwood

,

MO

63122
More about Kirkwood / Webster
The new leader in Saint Louis real estate!
Coldwell Banker Gundaker continues to serve the Saint Louis real estate market with the strong local traditions of Gundaker and the global connections of Coldwell Banker. We are Saint Louis' largest real estate company and will show you why you should expect more.
Management you can trust!
Selling real estate is what Suzi knows best. Licensed as an agent in 1989, Suzi began her career with Coldwell Banker Gundaker and became a top agent for many years prior to her joining the management team in 2008.
Serving the Community
Located in the heart of Kirkwood at 421 S. Kirkwood Road, the Kirkwood Webster Office believes in helping others less fortunate. Each year they participate in charitable fundraising activities to benefit the Toys for Tots campaign, Ronald McDonald House and Realtor Housing Assistance program.
Global Connections. Local Traditions.
When you are ready to sell your home or need a buyer's agent, you should expect more. We will give you the strong national support of the Coldwell Banker brand, with the best in local knowledge and strength in the Saint Louis Area. Coldwell Banker Gundaker is #1 in real estate.
Opportunities in Real Estate: New Beginnings and Continuing Sagas!
New Beginnings: Are you considering opportunities in real estate? Let Coldwell Banker Gundaker help you get started. We do more than just help you get your license. By design, our programs can get new agents up and running fast, while helping you provide buyers and sellers with first class customer service.
Continuing Sagas: Build your business with help from our nationally recognized continuing education programs. Let the best speakers in the industry educate you on building your business at our bi-monthly sales rally. We also offer weekly office meetings which keep associates up to date with the latest tools and programs available. Suzi will be happy to discuss the possibilities with you. As a top agent for many years, Suzi knows what it takes to become a successful sales associate. For a confidential meeting call the office 314-965-3030.
Why you should affiliate with us!
#1 Office in the Kirkwood Webster area! (with properties that range from affordable to more expensive elite properties)
Great location with great visibility.
Highly productive agents & new agents working successfully to achieve their goals of listing and selling properties anywhere in the Saint Louis, Saint Louis County and Saint Charles County areas
Shared resources available in more offices locations than any other real estate company in Saint Louis and surrounding areas
Manager and administrative assistance always available to assist agents
Make us your choice
If you are moving across town or across the country, call us. We are the one real estate company that knows how to make you feel right at home - wherever home may be. Call our office at (314)965-3030 or email Suzi at smmattu@cbgundaker.com.