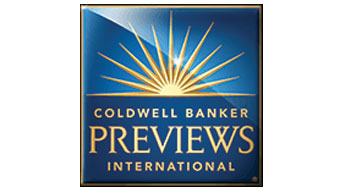 Coldwell Banker Previews International® is synonymous with luxury—offering discerning clients unparalleled global connections, bespoke marketing strategies and more than 80 years of experience in luxury real estate marketing.
The elite group of Previews Property Specialists are part of the Coldwell Banker® network, which encompasses 84,000 independent sales associates in approximately 3,000 offices in 47 countries and territories. Many of our real estate specialists—who rank among the top in the world—take pride in cultivating their discriminating circles of potential qualified buyers. Their connections, combined with Coldwell Banker's powerful international network and advanced referral system, provide them with a marketing advantage unmatched by local or regional specialty brokers today. They have the distinct ability to reach the highest possible number of qualified high-net-worth buyers across the globe—and do so quite regularly, as demonstrated by our track record. We have represented and sold some of the world's most significant properties, including the legendary Casa Casuarina in Miami and Le Palais-The Crescent Palace in Beverly Hills.[1]
Our luxury expertise is backed by our history of leadership. The Previews program was established in 1933 on Manhattan's distinguished Madison Avenue where a visionary entrepreneur redefined luxury real estate marketing by capturing fine estates on film. His belief—that extraordinary properties require extraordinary marketing—continues to guide our strategies to this day. We believe in a 360° approach to luxury real estate marketing, encompassing print, editorial media, digital and social media. Our bespoke marketing plans are designed to capture each property's unique qualities and engage those buyers who are most likely to respond to that property.
Representing extraordinary properties also means that we represent extraordinary clients. We are here to serve you professionally, personally and discreetly, in the United States and abroad.
[1] Forbes.com, December 2013