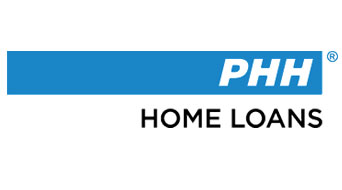 You can Expect More From Our Mortgage Service Partner
Home buyers who are pre-qualified gain a competitive advantage when it comes time to negotiate a home purchase. Through our affiliated mortgage partner, we can help determine what loan programs will work for you before you even have a house selected. Once you go through the pre-approval process and provide us with some information about yourself, we pull and analyze a credit report. We can then determine the maximum loan amount you qualify for, and if you meet the guidelines of our mortgage program, you will be pre-approved for a loan. This demonstrates your financial ability to purchase a home and will help you during the home buying process. Final approval is subject to applicable secondary market credit and property requirements.
PHH Home Loans offers a variety of loan programs and by consulting with a PHH Home Loans loan representative, you can choose a mortgage that matches your financial needs. Preferred loan representatives can pre-qualify prospective purchasers and pending receipt of a satisfactory property appraisal, can provide 24 hour loan approval.