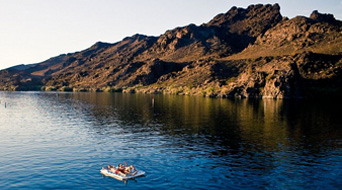 Enjoy a Long-term Unfurnished Rental in Beautiful Lake Havasu City, AZ
Ease into the Lake Havasu lifestyle with one of our popular and affordable rental homes! Long–term, unfurnished units are available right now!
If you've come to Lake Havasu City for work or school or retirement, renting a home is a fast and smart way to get comfortable while you settle in and get the lay of the land (and water).
The nice thing about a leasing a home, townhome or condo is that it's an easy, low–stress way to jumpstart your enjoyment of all of our recreational and lifestyle amenities.
And renting a home isn't just for new arrivals. If you're a longtime Lake Havasu City resident, you may just be looking for the simple, affordable lifestyle that leasing a home or condo represents.
Did you know that Coldwell Banker Residential Brokerage offers you a huge selection of long–term, unfurnished rental homes, condos and townhomes? And that many are available for immediate occupancy?
It's great...you have your pick of well–maintained, conveniently located homes priced to accommodate just about any rental budget.
We know this market
Our team of professional property managers—many of whom are longtime residents or natives of Lake Havasu City—can guide you in locating the perfect long-term, unfurnished rental home for you.
Why not take advantage of our inside, in–depth knowledge of the Lake Havasu rental market? Let us help you save time and money.
Oh, and if your interested in a furnished rental property, take a look at our Lake Havasu City seasonal rental homes!