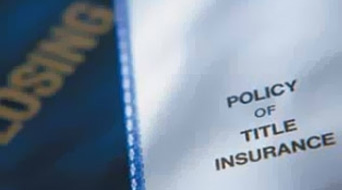 "Truly Remarkable People providing Truly Remarkable Service"
For most of us, a home is more than a parcel of property—it is our own personal piece of the American Dream. And for the majority of us, a home is our largest purchase, as well as our most guarded asset. Title insurance protects the buyer and owner from any title defects, which might prevent the sale of a home.
One of the services unique to Coldwell Banker Residential Brokerage is our own in-house title company. Guardian Title works to ensure that when the time comes, the sale and transfer of your property happens quickly, easily, and without delay. This gives the seller and the buyer peace of mind—literally and legally. Because Guardian Title is affiliated with Coldwell Banker, we are better able to manage the title and closing process than we could with an outside title company.
Using Guardian Title to secure your title gives you the benefit of:
Identifying title problems early
Direct access to the progress of your title work to avoid any closing delay
Closing the transaction conveniently in a local office (i.e. Coldwell Banker office, title company, lender or attorney's office)
Financially strong underwriting
A name and reputation you can trust
Competitively priced products and services