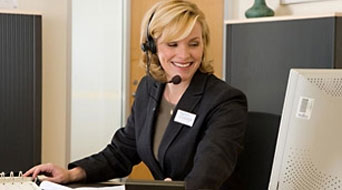 Coldwell Banker's exclusive service designed to help you manage the details of home buying and selling.
It's easy to get overwhelmed by all the arrangements that need to be made when you're buying or selling a home. That's why Coldwell Banker was the first to introduce the Concierge® program, a service exclusively for Coldwell Banker customers. We are the single resource that helps guide you to the service providers you need to prepare your house for sale, or get started in your new home.
The Coldwell Banker Concierge program was designed to help you with anything from home improvement services, to closing services, to home furnishing purchases, to utility hook up and even voter registration! You'll see that we can help with many of your household needs.