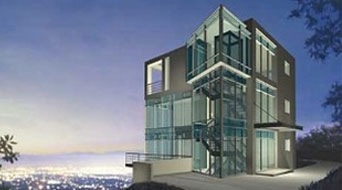 A Division of Coldwell Banker Previews
Showcasing the unique quality and sophistication of an architect-designed estate poses unusual challenges. Our new Architectural Division offers you a team of specialized professionals who focus exclusively on the distinctive advertising and marketing strategies needed to sell architectural properties.
The Architectural Division is backed by Southern California's largest real estate company, and we are the number one source of architect-designed properties in each of our markets.
The Architectural Division is the latest example of the powerful resources and personal attention you've come to expect from Coldwell Banker Previews.
Selling an architect-designed estate is a special art. Our Architectural Division has it mastered!
Frequently Asked Questions
What is the Architectural Division?
Coldwell Banker's Architectural Division is a division of Previews®, which markets properties in excess of $1 million. The Architectural Division features unique properties which have been designed by notable architects, both past and present.
Must the architect be famous for his or her homes to be featured in the division?
No. Current architects as well as notable practitioners from the past are all worthy of being represented in the division.
Where is the Architectural Division located?
In the Coldwell Banker Beverly Hills South Office. The division incorporates the following regions:
1) Greater Los Angeles (Westside, South Bay, San Fernando Valley)
2) Santa Barbara/Montecito (Ventura County/Conjeo Valley, Santa Barbara County)
3) San Gabriel Valley/Pasadena
4) Newport Beach, Laguna Beach (Orange County)
Who runs the Architectural Division?
Bret Parsons, an independent sales associate in the Beverly Hills South Office, 166 N. Canon Dr., Beverly Hills, CA 90210. In addition, divisions feature a local director to serve buyers, sellers and agents.
What kind of house qualifies to be in the division?
First are foremost, the house must be designed by an architect to be included. Second, the seller must have valid paperwork to authenticate that the house is actually designed by a specific architect.
Which architects has the division represented?
Many, including the following:
Frank Llyod Wright, Greene & Greene, Richard Neutra, R.M. Schindler, John Lautner, Roland Coate, Paul Williams, Wallace Neff, George Washington Smith, Reginald Johnson, Warner & Gray, Marc Appleton, Gerard Colcord, Craig Ellwood, A. Quincy Jones, Charles Moore, Ron Goldman, Ed Niles, Ray Kappe, Steven Ehrlich, Brian Murphy, Ted Tanaka, Buff & Hensman, Marshall Lewis, Lorcan O'Herlihy, Matt Kivlin, Melina Grey, and many others
What does the Architectural Division do for buyers of these homes?
Your Coldwell Banker Architectural Specialist can pinpoint the stylistic preferences and aesthetic priorities of buyers as well as profile which of these estates meets their individual needs. In addition, they can discuss which architects best fulfill the buyer's specific criteria and the areas where these special houses are located.
Where do we go from here?
We suggest you contact your nearest Coldwell Banker office or Architectural Specialist to begin the incredible journey into the world of architectural houses. We are proud to offer this division and welcome you to the world of architectural properties.
Locate the Coldwell Banker office nearest to you.
Contact an Architectural Properties Specialist in your area.